Petpals' Jane champing at the bit ahead of London Marathon
5th September 2022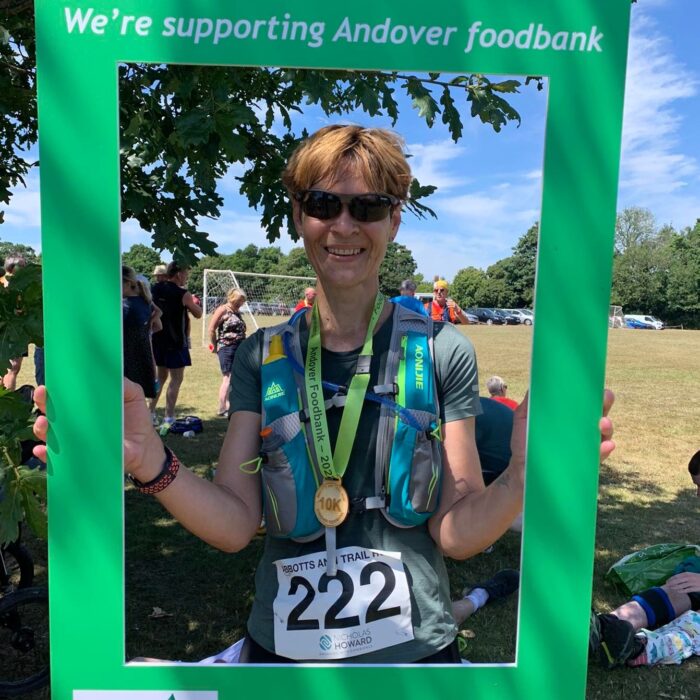 Petpals' Jane, our accounts & admin manager is just one month away from her biggest running challenge yet – The London Marathon!
Jane has been working for Petpals since 2020, originally from High Wycombe, Buckinghamshire, Jane now resides in the pretty village of Kimpton, Hampshire along with her husband, children and her two biggest supporters, Esme & Reg her miniature poodles.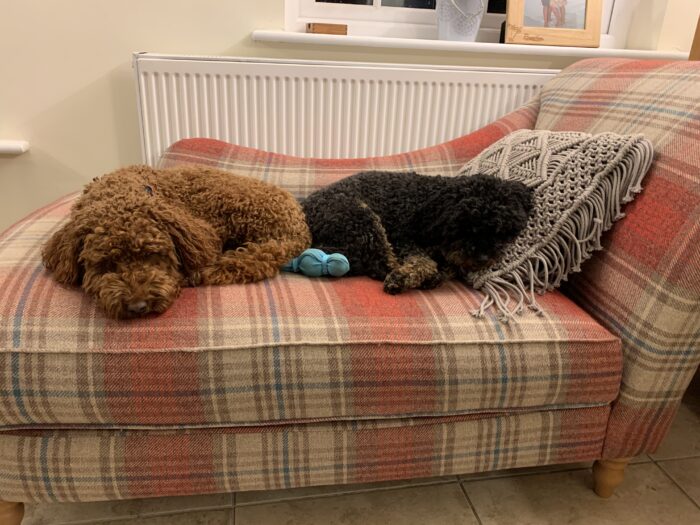 We sat down with Jane and asked her to give her insight into what it's really like training, both physically and mentally for such a big event as the London Marathon. What motivates her and the charity she is raising money for.
When did you first start running?
I started 'Couch to 5' 16 February 2021, just because my daughter had completed it during lockdown when she was back living with us.  I thought 'if she can do it, I can' – she is, however, 28 years younger than me 🤷‍♀️  I also had 'our Tracey' and a handful of other close friends that were runners and I thought surely this 'foot in front of the other foot thing' can't be impossible for me.
I have always said that I can't run.  I once ran – very slowly – a 5km Race for Life in Verulamium Park, St Albans, with a friend that was recovering after breast cancer surgery.  We took 45mins!  The only other running was a handful of ParkRuns, but it was always run/walking.
So I embarked on Couch to 5 early last year.  It certainly wasn't easy for me, but I got through it according to the plan, achieving my 30-minute continuous run on 9 April.  I then got to the 5km mark, then the 5km in 30 minutes.
On 3 June last year, I ran my first 10km – I can't tell you how chuffed I was, but the photo in my kitchen may show you.
Then, not really knowing where to take this new found interest, in the summer I joined an amazing local running club called 'The Muddy Runners' and started running local trail routes, which was fantastic, and I met some fabulously supportive people that never got bored of me talking 'running'!
What motivated you to run the London Marathon?
My hubby, Ken, knows I'm a bit obsessive when I get into things, and when I started Couch to 5, he sarcastically said 'you'll be running the London Marathon next', which, of course, I dismissed out of hand, but there was a little element of me that thought 'maybe'.  I think I just thought it's iconic, others have done it, I'm in my fifties so let's do something radical and give it a shot.  So, knowing that very few people get in through the ballot, I entered it on 3 Oct last year.  I then thought, well maybe I'll go for a charity place as a back-up not thinking I'd get that either.  Also, being 'obsessive' as I am, I then starting booking accommodation in London JUST IN CASE 😂.  I hadn't told Ken any of this – poor man.
I didn't get in through the ballot, but was offered my charity place on 14 December, which is when my running journey really started to progress.  At that point I had to own up – Ken is now running with me, has joined Muddy Runners and is shortly to do his first 10km race and a half marathon.
You are raising money for the Alzheimer's society, why is this charity so important to you?
I choose to raise money for the Alzheimer's Society because my 88-year-old mum was diagnosed last year with Alzheimer's and Vascular Dementia.  She's doing ok, but her short-term memory has gone.  She is a bit of a trooper.  She had polio as a child and has had to deal with the ramifications of a very weak leg throughout life.  She's also had breast cancer in the last 5 years, and in recent months broke her hip and then got COVID in hospital.  She's home now and just about managing with my dad providing support. I guess at 88 you're going to have a few challenges.
How have you been training both physically and mentally?
My running journey is on my Just Giving page through Strava, so you'll see I've been working hard.  None of it seems to come easy to me, though.  Ok I can now run a ParkRun under 28mins if I push it, but every run still seems hard, unless I totally get lost in conversation with someone.  I've taken part in the Southampton Half Marathon – with Tracey – and the Wokingham Half Marathon, and have done a 10km and 10m race.
The last few weeks have been absolutely the hardest, mentally and physically, not unsurprisingly I guess.  My longest 'run' to date was 18m and I have to admit that in the heat I had to run/walk the last few miles.  I think I'm tired due to getting up earlier over the weekends for runs and just the exertion, but I'm always now running on tired legs, trying to achieve around 30/35miles per week, and climbing!  Mentally, one day I think I've got this, and other days 26.2m seems absolutely impossible.  Although, I don't wish this time away, I do look forward to a Sunday lie in eventually, and even the pre-marathon taper that starts mid-September.
Do you have a target or run time in mind that you would like to achieve?
A couple of months ago I was convincing myself that I may be able to get in just under 5 hours, but as I've found the mileage more and more challenging I need to be more realistic.   I think I need to set a range of targets, maybe the most ambitious to get under 5 hours and the least ambitious to get to the start and to the finish on 2 October!  If I have to crawl it, I will.
My over-riding aims are to get that medal, raise as much as possible for the Alzheimer's Society, and to have a brilliant day, enjoying the crowds and soaking up the atmosphere and finishing – not letting any of my sponsors down, so it really doesn't matter if it's 5 or 7 hours.  This is a once-in-a-lifetime opportunity for me.
How much have you raised so far and what is your target?
As of today, I have actually raised 110%, £2,435, with my original target being £2,200, and very much hope that I'll be able to exceed this even further for a charity that does so much good for so many.
What's your dream post-marathon meal?
It has to be a garlic butter butterflied prawn starter, followed by a rare fillet steak, bernaise sauce, iceberg wedge with blue cheese and onion loaf – yum – oh, and maybe a green veg.  Albeit, my friend that did her first marathon recently said she didn't want to eat anything afterwards.  Let's see….
---
To donate to Jane's fundraiser you can visit her Just Giving page here: Jane Jukes is fundraising for Alzheimer's Society (justgiving.com)
And a huge thank you to all that have already donated ❤